Denis O'Brien, Patron's Message
Wherever Digicel grows, our communities must grow with us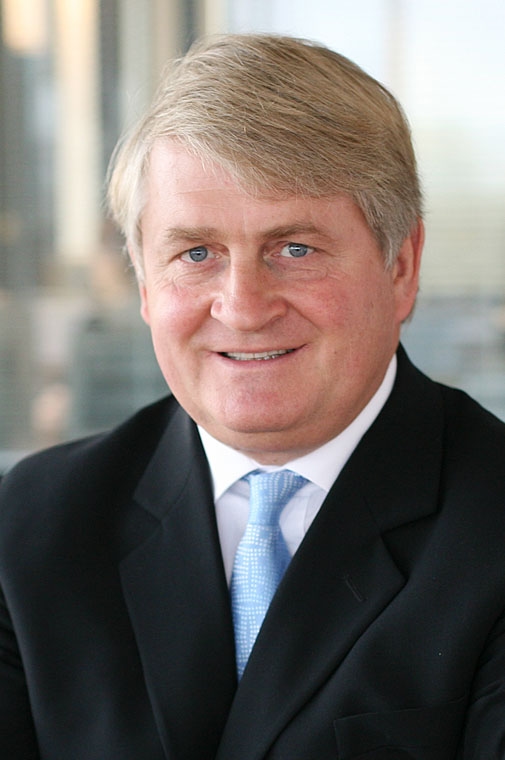 Welcome to the Digicel Foundation website.
In 2004 the Digicel Foundation was founded on the simple premise that wherever Digicel grows, our communities must grow with us; and this principle continues to fuel our ethos of giving back to our communities across the region.
The Digicel Foundation remains a vested partner in the social development of our communities. We are doing this by increasing access for our Special Needs community and other at-risk populations. Our programmes aim to improve overall quality of life through capacity building and the use of technology in the education space, supporting and empowering survivors of domestic violence, supplying health interventions and fostering a spirit of self-reliance through sustainable enterprise within communities.  
Today, as I look at the work that the Foundation has done across these core areas, I am humbled that the efforts of our team have to date impacted millions of lives. 
A renowned entrepreneur once said that, "a sustainable world means working together to create prosperity for all." In this regard, I recognise that the Foundation would not be as vibrant and strong as it is today without the support of our many partners who are helping us to make a difference. I am deeply grateful for their support.
As patron of Digicel Foundation, it is a point of pride that the spirit of giving back is deeply ingrained in the fibre and DNA of every one of our staff members and our Board. In this regard, I want to offer my sincere thanks and congratulations to the Foundation's Board and executive staff and importantly, to all our Digicel Foundation volunteers for your commitment to helping to enrich the lives of individuals in communities across the length and breadth of Digicel's footprint in the Caribbean, Central American and Pacific region.  
This website tells the stories of the diligent work of our partners, our staff and our volunteers. I hope that it will serve as an inspiration from which our Foundations will continue to strengthen and grow, and encourage similar work from other corporations in our communities.
Together, let's create authentic, empathetic and resilient change.
Thank you.
Denis O'Brien, Founder & Patron
About Our Founder
A lifelong entrepreneur, Denis O'Brien has launched multiple businesses around the world, including Communicorp and the Digicel Group. His work has earned him international recognition, and in 2019 he received the Award for Outstanding Achievement from the Ireland-US Council for his work enhancing relations between Ireland and the United States. One of the business world's most notable Irish-born leaders, Denis is a recipient of the Ireland Entrepreneur of the Year award from Ernst & Young. He has also been recognised by Irish America's Business 100 and served as the organisation's 2012 keynote speaker.
In addition to his business endeavours, Denis is a devoted philanthropist and has helped establish multiple foundations. In 2004, Denis founded the Digicel Foundation to assist communities throughout the Caribbean and the Asia Pacific. When Haiti was struck by a 7.0 earthquake in 2010, the Digicel Foundation pledged to help the nation rebuild. Since then, the foundation has built 188 schools throughout the nation and Denis personally donated US$18 million for the restoration of the Iron Market in Port-au-Prince.
Denis established the Iris O'Brien Foundation in his mother's honour, which donates to domestic and international causes. He also co-founded Front Line Defenders, an organisation that ensures the protection of human rights defenders around the world. Denis holds board memberships for various charitable organisations. Denis serves as the Chairman of the Council of Patrons for Special Olympics Ireland. In 2003, he was instrumental in bringing the Special Olympics World Summer Games to Dublin, making it the first year that the games were held outside of the United States. 
Denis is a chairman of the Clinton Global Initiative's Haiti Action Network, which offers aid to communities in need after extreme weather patterns and natural disasters. In 2013, he was awarded the 6th annual Clinton Global Citizen Award. He also serves on Concern Worldwide's U.S. Board of Directors, working to eradicate the cycle of poverty, hunger, and oppression.
Denis shares his expertise in entrepreneurship and technological innovation through his involvement with the Broadband Commission for Sustainable Development, which works to provide sustainable broadband access in underdeveloped countries. He also supports career advancement for budding entrepreneurs through the National Alliance for the Advancement of Haitian Professionals. A 501(c)3 non-profit, it connects and empowers the workforce and key stakeholders in Haiti with international opportunities.
Denis' philanthropic efforts also extend to supporting educational institutions. He gifted his alma mater, University College Dublin, with the O'Brien Centre for Science to help grow the school's scientific community. University College Dublin and the National University of Ireland recognised him with an Honorary Doctor of Laws for his public service. Denis also established the O'Brien Fellowship at Boston College Carroll School of Management, where he earned his MBA in Corporate Finance. The scholarship provides full financial support for full-time MBA students.
Follow Denis O'Brien on LinkedIn, Facebook, YouTube, and Twitter.